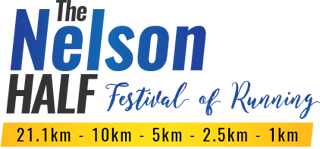 Senior Athletics Facebook
Road/X-Country Facebook
Saturday - Club Road Champs
meet Sovereign Street the Wood opposite Guppy Park, the course is the Easter 2 lap course around Founders, a fast flat circuit with 10km and 5km options. all runners and walkers welcome along with junior runners for the 5km. 10km walkers start 2:00pm, everyone else 2.30pm. $10.00 entry for non-club members, as usual Athletics Nelson, Waimea club members and 14 & under free. no webscorer number no problem click here www.webscorer.com/register?pid=1&raceid=256002 to register or check number please register before arriving at the start line. The long range weather forecast is fine and sunny for a change.
...

See More

See Less
Athletics Nelson Club Rooms
after many years of negotiation the official club rooms of Athletics Nelson at Pioneer Park has been sold to the Wakatu Dance Theatre Trust. The club will still retain the use of the storage shed and what was known as the committee room for extra storage of the clubs gear etc. Big thanks to the crew that helped tidy up both areas and also dismantle the substantial trophy case taken to the recycle centre and also take down the club signature signs off the building. There is a large wardrobe surplus to requirements going free, photo below just let us know if you want to view it. The official club rooms are now at Saxton Field, south end of The Saxton Pavilion.
...

See More

See Less
Saturday Dovedale Hill
great 11.1km iconic hill run not to be missed, Registration car park, middle of Wakefield opens at 1.20pm and closes at 2.00pm. Walkers start 2:00pm, Early Runners 2:15pm & Runners 2:30pm. Optional 5k event for juniors from half way, start 2:45pm. Free for members of Athletics Nelson & Waimea Harriers and juniors, non-members $10.00 entry fee.
...

See More

See Less