Post Boy Hotel
Same day as Buller Marathon
13 starters however no official times recorded.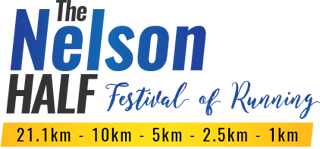 Senior Athletics Facebook
Road/X-Country Facebook
Sunday the final race of this series.
Are YOU up for the challenge?Course description in detail for Grampians
The race starts on Trafalgar Street South taking a right onto Brougham Street, you will run down Brougham and take a right onto Collingwood Street which you will run to the top and onto the Collingwood Trail. Stay on this track as it zig zags up (no shortcuts!). Continue on and up until you get to a gravel road intersection, here will be a Marshal leading you off to the left.
You will begin a decent (yay!) but this will be short lived as after a few corners you will get to the Kanuka track on the right. Take this track and follow it up, after some climbing the track flattens out and you will see a split, take the left to continue the Kanuka track. After a short way you will reach the Kahikatea track to you left, take this and you will descend towards Market Road. Just before you get to the bottom, there is a right that will take you onto the Mahoe Track, now you are going back up and its steep!
Follow this up until you get to the Tawa track, take a right turn onto this and continue up. You will cross an intersection but stay on the Tawa track until you get to the turn off for the Viewing Platform. Take the track to the left and follow this towards the viewing platform. Just before the viewing platform there is a small gate on the right, go through this gate and zig zag down the hill, the 1st bit might be a bit slippery from the rain so take care. After some awesome views you will get to the Mamaku track, take a left onto this and follow it a very short way down and you will see a split in the track to the right. Take this right and follow this a very short way and you will reach the Tawa track again, take a right onto the Tawa track.
You will follow the Tawa track all the way to the bottom, there are a couple more splits that will take you onto other tracks but stay on the Tawa track. At the bottom you will run down what looks like a driveway and then a right onto Van Diemen Street, follow this around to Trafalgar Street South and you will see the finish ahead.
The course will be well marked you will be following pink and yellow ribbons on pegs and pink arrows, there will be Marshals on the course and a Tail End Charlie.
Registration is at Fairfield Park from 8am to 8:45am, racing starts at 9am. If you plan to register on the day, come early. If you think you will take 2 ½ hours or more, you can start at 8:30 please let us know at registration.
We prefer you enter online as this will make registration easier for us, but you can enter on the day. Cost is $10 to enter, and you will get some yummy fruit bars from Zesti when you finish. We have some random spot prices of Gin from Aurora Distillery , if you win you will get this as you cross the finish line (must be 18+). There is no prize giving so you don't need to stick around, results will be emailed out shortly after the race and be available on the Facebook page.
Enter here www.webscorer.com/register?raceid=254423
Course map here nz.mapometer.com/running/route_5277148.html
...

See More

See Less
Saturday - Washbourn Gardens 2 Person Relay
Registration at Washbourn Gardens opens at 1.45pm and closes at 2.15pm. Everyone needs to be present at the race briefing at 2.20pm and the relay will start at 2.30 pm. Limiting the entry to the first 90 that register on the day. Officials will make up the 2-person teams on the day. There is NO charge for this relay - come and enjoy!!! Please remember to observe Covid Level 2 requirements of wearing a mask in the registration area and covid-19 registering. The Course is a 5km block around Oxford, Queen and Hill Streets, Hart and Wensley Roads. In this relay, both team members start at the same time, but run off in opposite directions. Both team members are running at the same time so no waiting around. Runners may cover between 8 - 12km dependent on speed and partner! Walkers may cover between 4 - 6km dependent on speed and partner! All will be explained at the briefing! Waimea Harrier Event
...

See More

See Less