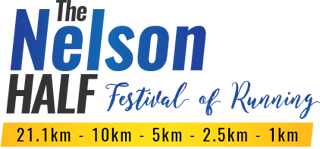 Senior Athletics Facebook
Road/X-Country Facebook
Trail Run Series - September
The Nelson Trail run series. This is a series of local trail runs over the month of September, every Sunday morning with the exception of 1 Saturday night. Courses will all be off-road and involve hills, all are local around Nelson. All courses will be about 10km. Time and results will be available after the event. Events start at 9.00am, registration from 8:00am. Trail fit walkers welcome, walkers start at 8:30am
Events:
- Grampians - Sunday September 5th
- Involution/Barnicoat - September Sunday 12th
- Center of NZ - September Saturday (night) 18th
- Brook/Matai - September Sunday 26th
$10 per race to enter, everyone is very welcome, entry links will be up before the events. Like the facebook page more info soon Nelson Trail Run Series
...

See More

See Less
Nelson Schools Cross Country League
It's back for 2021 and they will be on a Sunday afternoon, so lets make them the biggest yet. Register the kids on line now. Two cross-country events being staged with the annual schools trophies up for grabs.
Dates:
Sunday 15th August -Saxton Fields -event briefing 2pm
Sunday 22nd August -Rabbit Island -event briefing 2pm
Grades
Years 1, 2, 3 - 1km
Years 4, 5, 6 - 2km
Years 7 & 8 - 2km 0r 3km
College - 2km or 3km
Runners are welcome to run both races or just one as all competitors count towards the trophies. Runners must pre-register using the Webscorer link below, it only takes a minute to register. Note this is a new series with new grades so you must re-register for these events using Webscorer. To speed up registration on the day please pre-register before arriving to the start line
www.webscorer.com/register?pid=1&raceid=246423
Get your squad together and have some fun on the run!
Results will be emailed to all competitors on the day and also posted here.
Athletics Nelson is proud to be associated with the Nelson Schools Cross Country League and hope to see you all there.
...

See More

See Less
Athletics Nelson Hoodie
Both Adult and Children sizes available. Orders will close on Friday 20 August and and will be ready for the road relay teams in early October so don't miss out they look fantastic and great value. In both Children's and Adult sizes you can also get your name printed on the back. or maybe get your Webscorer race number on the back instead of your name ie #1 or number one etc. priced from $44.00 for adult sizes and from $40.00 for children sizes. lots of adult are already wearing theirs, have a look at the run this Saturday. click here to order designbygeorge.co.nz/collections/athletics-nelson
...

See More

See Less