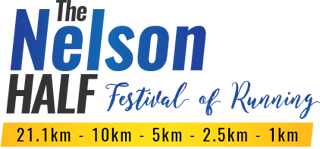 Senior Athletics Facebook
Road/X-Country Facebook
Saturday - Wakefield Roaster
Great undulating course, the event has 10km and 5km options for walkers and runners. Webscorer timing for the event. If you have already got a number, we will have entered you in the 10km.
Email newsletter@waimeaharriers.nz if you want to change.
If you have not already got a Webscorer number, go to the clubs websites to register before arriving for the run.
Entry is $10. Free for juniors and youth students.
Registration outside Wakefield Police station 2:15pm to 3pm.
This is a vaxpass only event and will go ahead rain or shine.
Start times:
- 3:10pm for 10km walkers.
- 3:30pm for all 5km competitors and 10km runners.
The course is on footpaths and rural roads. Parental supervision of juniors is advised. Spot prizes in the Wakefield Hotel.
course maps are available at the clubs websites ,check them out.
Waimea Harrier event. - Vaccine Certificate Pass event.
...

See More

See Less
Wednesday Morning 6.00am
Zumo's Morning Coffee Run/Walk
race three fast and flat in this popular 5km series for the early morning runners & walkers, starts 6.00am sharp Wednesday morning and bring a friend or two. Meet at Zumo Coffee House, Rutherford Street, Nelson. This week is the Marina course, map connect.garmin.com/modern/course/11298784
very fast and very flat. $5 entry fee. Home for breakfast, shower and be at work by 8.00am. No Webscorer number please click here www.webscorer.com/register?pid=1&raceid=256002
and register before arriving at the event. Early weather forecast is for a warm morning so hydrate well before the event. Thanks to our great supporter Zumo Coffee House. NOTE: Covid Vaccine Pass event and please observe all Covid-19 protocols especially at Zumo's for coffee afterwards. See you all there.
...

See More

See Less
Pete's photos from today
www.facebook.com/media/set/?vanity=petemarshallphoto&set=a.6920785744630773
...

See More

See Less