Children's Athletics Results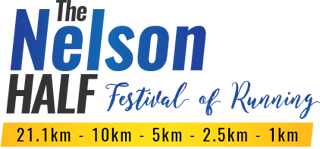 Senior Athletics Facebook
Road/X-Country Facebook
School League Cross Country
Points race one & two of the series
Points are awarded based on a schools 5 best placings across all age grades.
...

See More

See Less
Nelson Schools Cross Country League
Race two this Saturday 21 May - 3.15pm race start
Make sure you have got the kids registered and lets make this one the biggest yet on a great course on Rabbit Island.
This is a separate race from the Wallace Shield, some kids may choose to run in both just remember to have 2 different numbers, one for the Wallace and one for the League.
- Gentle reminder to register before arriving at the start line
- You only register once for the 3 race series on webscorer
- You use your number from race one
- No entry fee for the series
- Venue West end of Rabbit Island Harakeke Picnic area
- Plenty of parking at Harakeke Picnic area map below
- If weather is wet please park on the beach front
- Toilets available at Totara Park and Beach front
- Race briefing 3.00pm everyone must attend
- Please arrive early everyone must report to registration desk to be checked-in and get number on hand before race brief at 3.00pm
- Big field looks likely over 200 expected
- Remember its all about the fun of the run
Grades
Years 1, 2, 3 - 1km - Years 4, 5, 6 - 2km
Years 7 & 8 - 2km - College - 3km
Runners are welcome to run all 3 races or just one as all competitors count towards the trophies. Runners must pre-register using the Webscorer link www.webscorer.com/register?pid=1&raceid=272819
it only takes a minute to register. You only need to register once for the 3 race series. Thanks to Waimea Harriers for setting up the course for us to use. Athletics Nelson Road & Cross Country is proud to be associated with the Nelson Schools Cross Country League and hope to see you all there.
...

See More

See Less
Saturday - Rabbit Island
Wallace Shield Two - "Can you go faster?"
Points will be awarded based on your improvement over Race 1!
Categories are:
"Runner" includes adult & high school students 3 laps – 5km
"Walker" includes all 2 lap walkers – 3.4km
"Junior 3 lap" – 5km "Junior 2 lap" – 3.4km "Junior 1 lap" – 1.7km
Juniors Note This is not the Nelson School League run it will be held separately after this race has finished.
"Parent" – if you are a parent supporting/running with your child, please register yourself and get a number. Juniors for this event are primary/intermediate students, everyone is welcome to participate in any of the events and choose whatever category suits them on the day. Each lap is approximately 1.7km.This second event is the Totara Course with the meeting point at the Totara Domain.. Registration is from 1.30pm, race briefing 2.20pm and race start for all is 2.30pm.. This is a Webscorer timed event. Use the number that you've been using since last year. Juniors will have been automatically entered in the 1 lap category, if you wish to change,
email webscorer@waimeaharriers.nz with your details Check your number and category on the webscorer page available on the websites of the clubs, remember to click on "Racers per page : 2000" to show everyone registered. If you can not find your name or you need to register. Waimea Harrier event
Athletic Nelson members are asked to help marshal the
school league race after the senior run it will take less than 30 minutes once started.
...

See More

See Less