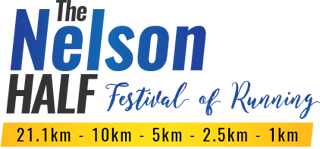 Senior Athletics Facebook
Road/X-Country Facebook
Sunday - Monaco Mid-Winter Marathon
a great marathon run from The Honest Lawyer around Rabbit Island and back. Individual or two person teams, ask your running mate and enter now monaco-mid-winter-marathon.lilregie.com/booking/attendees/new, entries close Saturday so still time to enter
Early Runners & Walkers – 8.00am prompt
(above category anyone who anticipates a time of 5hrs 30mins plus)
Runners – 9.00am prompt.
although this event is not a club event we support the event and encourage everyone to enter, see you out there Sunday morning. Check out the events facebook page for latest info.
Next Saturday the very popular cross country course at The Cable Bay Adventure Park for seniors and juniors, not to be missed.
Saturday - Group Run
Interested in a run on Saturday afternoon, you are invited to a casual group run from Eddyline Brewery, Richmond at 3.30pm, everyone is welcome and a great way to run and chat to fellow runners
...

See More

See Less
Monaco Mid-Winter Marathon
this weekend Sunday 20 June 2021
Have you entered yet, either as an individual or as a 2 person team?
ask your running mate and enter this unique event today
monaco-mid-winter-marathon.lilregie.com/booking/attendees/new?fbclid=IwAR2fW3cEw8ywNYUcIHkaF_2Wxd...
...

See More

See Less
Saturdays event Cross Country Tapawera
Scarecrow Scamper Cross Country, a fun traditional rural cross country out on the farm! Bring and plate and a cup for the after-party. This Event is at Martin and Jill Bonny's farm, 297 Tapawera-Baton Road, Tapawera about 60km/60 minutes drive from Nelson so give yourselves plenty of time to get there. Registration is on the farm at 1.30pm. Follow signage at the farm gate for parking and look out for the Harrier flag. Event Briefing at 2.20pm - Event starts at 2.30pm. Distances Junior: 1 lap 1.7km - 2 lap 3.5km (Default entry). Distances Senior: 2 laps 6.5km (Default entry) - 3 laps 9.75km. Walkers 2 laps 6.5km. If you need to change your grade or distance go to website.
Car pooling for the Tapawera event will be 12-30pm Millers acre carpark - 12-45pm Raeward fresh Richmond, please don't drive out by yourself meet at the above sites and offer rides or share a ride with others.
Have you entered next Sundays Monaco Winter Marathon yet either as an individual or two person team?
...

See More

See Less