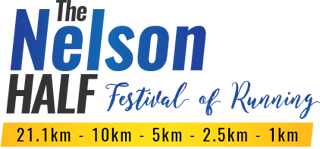 Senior Athletics Facebook
Road/X-Country Facebook
Saturday - Founders
Please note ALL Road & Cross Country events are run under Vaccine Certificate Pass protocols
no pass – no entry – no exceptions
please bring your Vaccine Pass with you this week, we will register it on your webscorer profile so you only need to do it once for the summer.
Saturday meet at Founders under the Windmill, Milton Street Nelson. gentle undulating run around and over the Atawhai urban foothills approximately 7.0km, these runs are a great way to get out and enjoy a run or walk with others, different pub & course each week. all times are recorded early runners and walkers very welcome. no entry fee with just a few exceptions. Webscorer timing if you don't have a Webscorer number click here and register before arriving on Saturday www.webscorer.com/register?pid=1&raceid=256002 walkers & early runners 3.45pm - runners 4.00pm. arrive early to check your number, Vaccine Pass etc safety is a priority all competitors enter at their own risk. Don't forget the Vaccine Certificate Pass.
Looking for a clock holder for Saturday so if you are not competing please come along and help.
...

See More

See Less
Orange Traffic Light
With Nelson having been placed into the new Covid-19 Level of Orange all Road and Cross Country events will now be run under Vaccination Certificated participants only. This means that you will need to produce your Vaccine Pass to run or walk when you arrive and register at the events, no pass no entry. We appreciate your co-operation and understanding of the situation as we go forward.
...

See More

See Less
Saturday The Workshop
meet at The Workshop, Collingwood Street Nelson, a great undulating run up the Centre of New Zealand along the ridge and return via the zig zag track which is now open fantastic views over Nelson City as you run along the ridge. approximately 6.5km. these runs are a great way to get out and enjoy, a run or walk, different pub & course each week all times are recorded. early runners and walkers very welcome no entry fee with just a few exceptions. Webscorer timing, if you don't have a Webscorer number click here www.webscorer.com/register?pid=1&raceid=256002 and register before arriving at the start line. walkers & early runners 3.45pm - runners 4.00pm, arrive early to check your number etc. safety is a priority all competitors enter at their own risk. Please observe covid protocols - summer pub run programme athleticsnelson.co.nz/pub-runs/
...

See More

See Less